One of the essential trends for promoting your business online is by SMM (Social Media Marketing). This marketing strategy allows you to create a brand for your business, as well as gain traffic to your website. Social media like MySpace, Facebook, Flickr, YouTube, Digg, and others give you the opportunity to submit photographs, videos, podcasts, and news about your company and the services and products it has to offer. The entire process, however, can be quite time-consuming. There is an exception -Twitter! Twitter For Business is one of the best platforms for marketers.
How To Use Twitter
Put simply; Twitter is a "micro-blog" – you post your thoughts in no more than 280 characters. People who have signed up to your Twitter feed ("followers") will see your posts. The crispness of the posts can be Twitter's biggest strength. Twitter For Business allows you to quickly get a message across without taking up too much of your subscriber's time – they'll either be interested and follow it up or dismiss it.
How Does Twitter Work
Twitter provides users a simple social networking and micro-blogging platform. Twitter For Business – here's how it works. All you need to do is answer this simple question in 280 characters-"What are you doing?" These messages are short and sweet and are called tweets! Your tweets will be instantly displayed on your profile page as well as be delivered to those users who are "following" you. When using Twitter, you'll have web users "following" you, and you'll be "following" them.
"Following" means that whenever there's a new post added to one of your contact's profiles, you'll be updated. If you have something to post, you will be "followed." So, the more people that follow you, the more will your business get exposure. However, promoting your business is not simply about adding people to your friend's list. You need to build your follower base intelligently. So, before you start tweeting, it's best that you learn about how the Twitter community works and how you can market your business using it.
How To Set Up A Business Twitter Account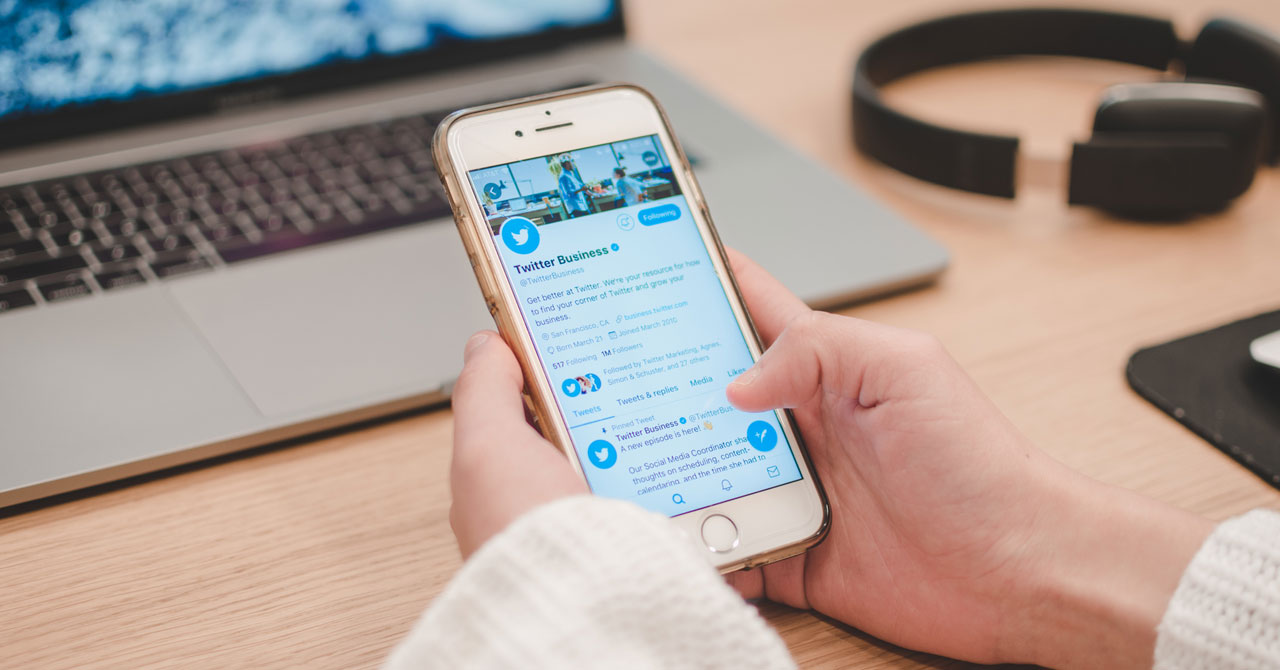 We'll get right to it. Follow these easy & simple steps to set up your Twitter For Business profile.
Visit twitter.com & click "Sign up." Add the following information:
Name (Name of your business)
Cell phone number or email (click "Use email instead" to add your email)
Date of birth (-this isn't public on your profile)
When you click "Next," Twitter will present you with some options to customize your experience with personalized ads. This personalization can be beneficial for seeing what other businesses in your industry are doing for their ads.
Click "Next" again, & Twitter will let you update your information if you need to. Then just click "Sign up," & Twitter will ask you to verify your phone or email.
You can edit/change the phone or email that you entered or hit "OK" to finish the verification process. Enter the verification code you received & click "Next."
You'll need to set up a password that is at least 6 characters. Copy this somewhere, so you don't forget it.
Choose a profile picture for your account. Your business logo can be perfect here.
Next, add a description of your business. Be sure to keep it within 160 characters.
Add interests that will help create your feed with relevant topics next. Pick things that are relevant to your business, things you can Retweet & share in building up your following.
Based on your interests, Twitter will show you some top profiles that you can follow next. Select some that you feel will provide good content for your business to share & follow.
Next, click "Allow notifications." It helps in getting notifications when someone follows your business, Retweets your content, directs messages to you, & when relevant news is posted.
Great, now you have officially signed up for Twitter!
How To Put Twitter To Work For Your Business
From recruiting, organizing promotional events, and pitching to your followers, to organizing contests and giveaways, rewarding Twitter loyalty, adding metadata to tweets, and keeping a close watch on Twitterverse, there are a few unwritten rules to help you to promote your business using Twitter. Keep these tips in mind.
Be heard: Twitter is a great place to meet new people and build up a network.
Following Others: Following others who are relevant to your business is important, rather than simply gaining large numbers of links. It is recommended that you include your current & past customers & those who belong to the same industry as yours.
Importing Contacts: If you've got connections on LinkedIn or Facebook, a good idea would be to make connections on Twitter. You can also import contacts from – Gmail, Yahoo Mail, or your own address book.
Balancing Your Followers/Following Ratio: You need to balance the people who follow you and the people you follow. If you have many people following you and you don't follow them, they are sure to stop following you. If the reverse happens, you will be considered a spammer who is trying to increase his or her follower base. Some of the methods that you can incorporate to keep this balance are:
Grow Slowly: Instead of adding new friends at one go, a better idea would be to first add 50 and then wait for them to follow you. Once they follow you back, you can add another 50 friends.
Use the "Friend or Follow" tool: It is recommended that you use tools like "Friend or Follow," which allows you to check who is following you and who isn't following.
Don't Stop Following: If you follow others and later stop following them the moment they start following you, you'll be considered a spammer.
Avoiding Automated Functions: Automated functions are like robots. Remember, you are connecting to people, not robots. People want to listen to your voice, not the voice of a robot. So, avoid using the auto-reply and auto-follow functions that are provided by Tweet Adder.
Interacting: By simply broadcasting announcements, you won't get the respect of many followers, which in turn is not good for your company. You need to take time to interact and converse with your fellow Twitter. Give it the personal touch.
Why Use Twitter For Business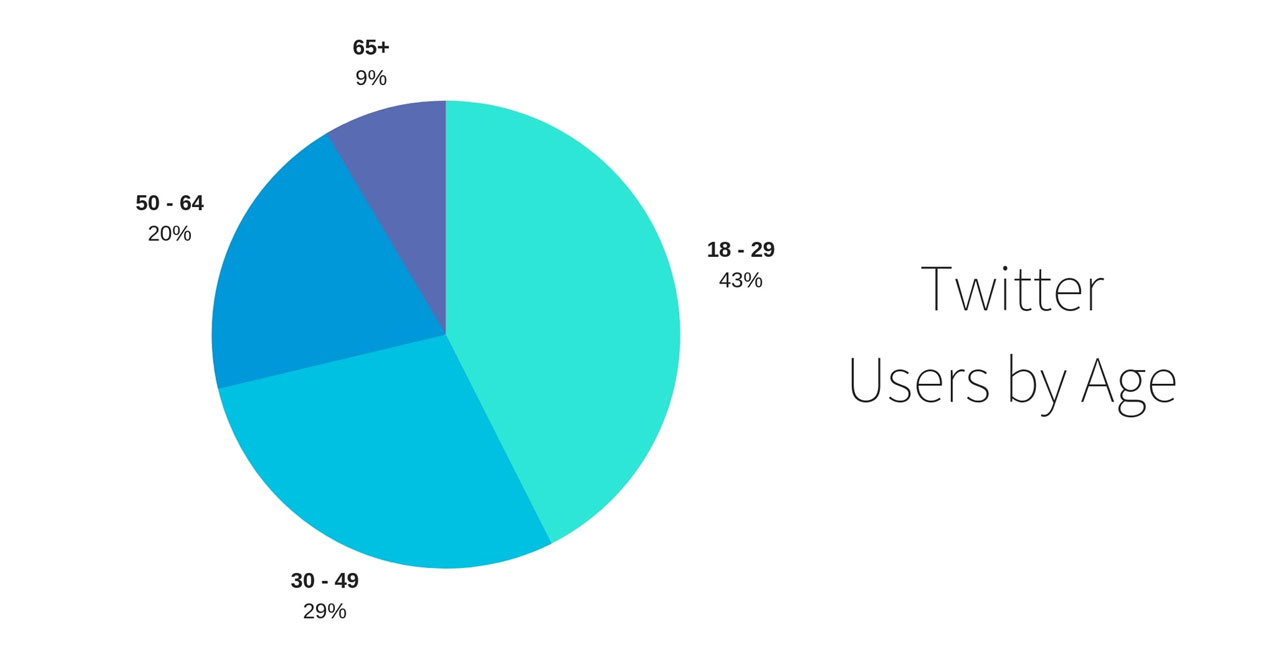 Businesses must invest in Twitter in order to expand their marketing strategy and reach. Twitter For Business can be used to post business updates, industry news and connect with your customers. Twitter had 326million monthly active users in 2019 and is one of the top social networks in terms of active users. Businesses should develop a Twitter campaign in order to reach a wider audience and connect with more customers. Some of the best formulas that you can use for marketing on Twitter is:
Connect – Converse – Convert: You first need to connect to those people, most of whom you don't know, start interacting with them till the time that you win over their trust, and finally make a pitch to them. In fact, it may just so happen that you need not pitch to them. They may search for you.
Create solid ideas: Before making a pitch to your potential customers, it is recommended that you brainstorm and create solid ideas for your business. Put these ideas forward to your customers and ask for their opinion. This is far better than a poll or vote. It will make them seem an integral part of your company's project.
Add Value: Simply asking people to follow you is not good enough. You need to give them a good reason to follow you. The best way to do that is by giving good information in the form of advice, answers to people's queries, links, and providing special offers only to your followers. So, in time you become a valuable member of the Twitter community, which is sure to bring you more followers. Some ways of adding value to your Twitter account is by:
Announcing special offers, deals, or sales: Twitter is a great tool to announce special offers instantly to a wide audience.
Giving live updates on events or conferences: If you are part of a trade show or organize your own corporate event, you can use Twitter to make last-minute announcements or tell audiences about interesting events that are happening. This is an excellent last-minute marketing tool.
Mix Business With Pleasure: Simply marketing your products and services is not enough. You need to market yourself. In other words, people want to know you-your personal side. So, go ahead and have fun. Tell people about your likes and dislikes, your passions, among other things. It will surely bring your customers closer to you; you'll gain their respect and confidence, which is good for your business.
Reward loyalty: Companies have understood that one of the best ways to add value to their business is by rewarding those customers who have shared their purchase behaviors with their friends and family. As a Twitter user, you can find ways to automatically reward loyalty to those users for sharing the message about your company to fellow Twitter. However, you need to ensure that they are sending out the right message to enhance your brand image.
Research the market: Keeping a close watch on your fellow competitors and the people they follow is important. Take time and make a list of these so that you can keep a daily tab on them. You can create this list using the Twitter Lists tool. Also, make sure to check on influencers, innovators, as well as those who break the news in your market arena. Read about their weekend activities and what they have to say about their brand. This will always assist you in getting a better idea about what you are up against and what your customers require.
Target audiences: The best part about Twitter is that you can connect to anyone in the world simply by sending a tweet. However, you need to ensure that you use this tool and target smaller communities that are relevant to your business. Using Promoted Tweets is an option. Even though Promoted Tweets are not live for every user, they, however, help business users to target their tweets to specific audiences, taking their business to a whole new level. You should, however, use this tool wisely.
Twellow: This is a Twitter yellow pages guide that allows you to find people of your industry that you can follow and connect with. With this application, you have the opportunity to keep track of your brand reputation. You'll be getting alerts through email whenever your brand is mentioned on Twitter.
HashDictionary: You can keep a check on conversations which also include hashtags on Twitter.
Tweetmeme: This application allows you to put a button on your blog, which in turn will give your readers the opportunity to easily retweet your posts.
There are many more awesome ways to use Twitter For Business. Aside from Twitter, you can easily expand your company through a variety of other Social Networking sites. A consultation with NYC SEO PRO, which provides training and the most effective selection of tools, services, and support to help you achieve business success, is one way to learn more about these strategies.
https://nycseopro.com/wp-content/uploads/2021/10/how-to-use-twitter-for-business.jpg
670
1280
nycseopro
https://nycseopro.com/wp-content/uploads/2022/04/NYCSEO-logo.png
nycseopro
2021-05-22 18:40:13
2022-02-18 18:36:45
How To Use Twitter For Business